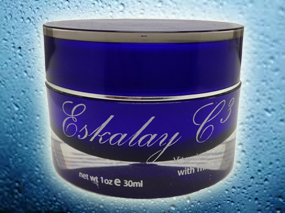 Eskalay Skin Products
We believe that the Eskalay Skin Care line is the best thing since God parted the waters!



Dr. James Weintraub has been providing state-of-the art skin care and dermatology for 25+ years. With his exclusive Eskalay Skin Care line, people just like you have found younger, healthier skin.


Office Locations

View Larger Map



Simi Valley


1633 Erringer Road, Suite 201
Simi Valley, CA 93065
Phone: (805) 583-8888
Fax: (805) 583-0705

Hours:
Monday 1:00am-6:00pm
Tuesday 7:30am-6:00pm
Wednesday 2:00pm-6:00pm
Friday 8:30am-12:00pm
Saturday 7:30am-11:30am




View Larger Map



Westlake Village


1240 S. Westlake Blvd., Suite 129
Westlake Village, CA 91361
Phone: (805) 496-7888
Fax: (805) 496-7699

Hours:
Wednesday 8:00am-11:00am