<< Back to All Services
Radiesse
Radiesse is made of calcium-based microspheres which are suspended in a natural gel. They support and stimulate the growth of your own collagen. Over time they gradually break down and are safely absorbed by your body. The results are longer lasting than Restylane but it requires a larger needle so the pain is greater.



Don't let the needle scare you - with RADIESSE® Volumizing Filler, an anesthetic can be added to the product for enhanced comfort. In an FDA-approved clinical study, RADIESSE Volumizing Filler was proven to significantly reduce treatment-related pain when combined with the anesthetic, lidocaine. Prior to your wrinkle reduction injection, your healthcare provider can mix RADIESSE Volumizing Filler with lidocaine so you can sit back, relax, and enjoy the immediate and long-lasting results.

What that means for you is a safe, FDA-approved approach to significantly more comfortable wrinkle filler treatments. In fact 90% of patients reported significant pain reduction when using RADIESSE Volumizing Filler mixed with lidocaine.

To learn more about Radiesse, please vist the official website at: www.radiesse.com.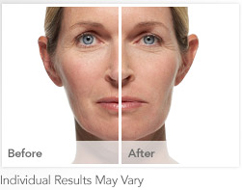 Begin your journey to a more refreshed you today. Find a local RADIESSE Volumizing Filler provider to help you restore what time has taken away.
For More Information
Simi Valley Office:
1633 Erringer Road, Suite 201
Simi Valley, CA 93065
Phone: (805) 583-8888
Fax: (805) 583-0705

Hours:
Monday 1:00am-6:00pm
Tuesday 7:30am-6:00pm
Wednesday 2:00pm-6:00pm
Friday 8:30am-12:00pm
Saturday 7:30am-11:30am

Westlake Office:
1240 S. Westlake Blvd., Suite 129
Westlake Village, CA 91361
Phone: (805) 496-7888
Fax: (805) 496-7699

Hours:
Wednesday 8:00am-11:00am


Contact Us Online